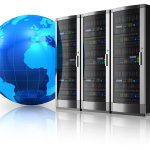 Maverick Publishing Web Services brings proven reliability, service and expertise in online identity management to individual consumers and small to medium-sized businesses around the world. Our customers rely on us for web hosting, email, domain name registration, e-commerce, dedicated and cloud hosting solutions. We have a proven track record with our customers and trusted by web development professionals to provide the most up to date dependable hosting platform. We can do it for you or work closely with your team for a timely and successful completion to your project.
Our sales team is centrally located in in the Lehigh Valley between New York City and Philadelphia to guide you and manage your project. Our associates are ready to bring forth that vision and share it with your audience. Ask us how we can help!
HOSTING PLANS TO FIT EVERY NEED:
Email : $15/month
Basic: $20/month
Personal: $25/month
Professional: $50/month
Corporate: $60/month
Advanced: E-Commerce, Dedicated Servers with FREE SSDs, Managed SSD VPS Hosting
Design: Site Design All Inclusive
Details
We specialize in shared hosting, dedicated servers and e-commerce web sites, and have a broad portfolio of managed web hosting and design services. From registering your domain, designing your website, to the final e-commerce site fully secure with your dedicated IP address and SSL certificate, we guide you through the process and work with you the whole way.
Maverick Publishing Web Services is the hosting and design subsidiary of Pace Computer, LLC with headquarte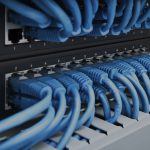 rs centrally located in the Northeast (USA), and operates out of two diverse data center facilities covering both coasts. We offer all of our core solutions including shared web hosting, vps-cloud, dedicated servers, e-commerce web hosting and design/development services.
Our web hosting network is based on the fast and reliable Linux and Unix operating systems. It is monitored 24/7 for any unusual activity and performance. This allows us to immediately respond to short-term issues as well as to grow our system optimally – keeping it broadband ready, economical and fully redundant at all times. Our fully redundant (N+1), climate controlled data centers on both coasts offer our customers reliability they can count on.